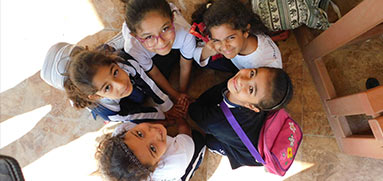 Bahrain National Day Celebrations (15-Dec)
48th Bahrain National Day celebrations were held at Quality Education School, Zamil Campus for Kindergarten students on Thursday, Dec 12th, 2019 and at Zamil and Kanoo Campus for Grade 1 - 12 students on Sunday, Dec 15th, 2019. Students, dressed in red and white traditional attires participated in a variety of games, henna and face painting. A special assembly was organised by Grade 1 - 5 students which included recital of the Holy Quran, Bahrain National Anthem and a traditional dance to celebrate 48 years of cultural heritage and communal spirit in Bahrain.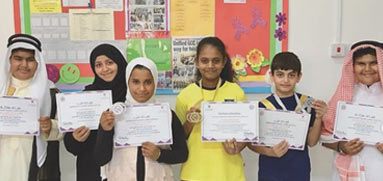 Children's Day Celebrations (21-Nov)
The Kindergarten teaching faculty organised a special assembly for students to celebrate International Children's Day on Thursday, Nov 21st, 2019. The event began with the Bahrain National Anthem followed by the recital of the Holy Quran. Teachers demonstrated the life of students through a lovely play following which, the teachers sang and danced with the students.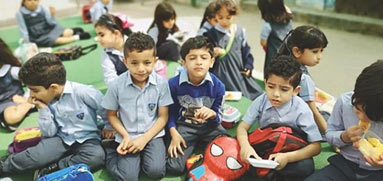 Recycling is like Magic... or is it? (17-Nov)
Mr. Namsheed Nazeer from The eBin Company, Bahrain, organised an interactive session for Grade 5 students on the importance of recycling in the current times. The session provided the students with an insight on various processes involved in recycling of plastic, aluminium as well as paper and promoted discontinuing further usage of non-recyclables. The session also enlightened students about up-cycling, segregation and the appropriate way of trashing items.