The Kindergarten at QES is a three year journey of discovery and exploration spread over KG 1, KG 2 & KG 3. This is an exciting time for a child to explore, learn, interact with other children and have fun while at the same time gain confidence, grow in independence, develop cognitive, affective and motor capabilities. 
We provide concrete, multi-sensorial and relevant experiences. This being the Foundation stage, the curriculum is theme based and activity oriented. Multi-sensory modes of learning are emphasized to encourage strengthening in Language and Communication, Numeracy, Gross and Fine Motor Skills, Emotional, Social and Creative Skills. Children are encouraged to ask questions and explore ideas. 
INFANT SCHOOL CURRICULUM OVERVIEW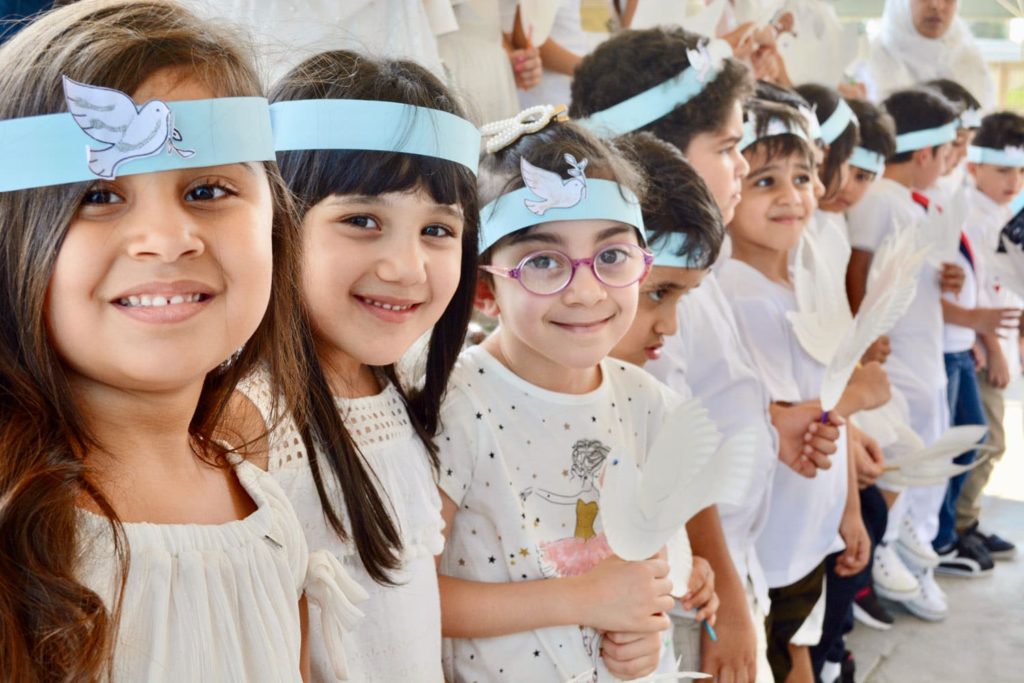 The early years of a child's development are very crucial and at Quality Education School, we foster a holistic approach towards developing a strong foundation for the children.
In 2020, The Quality Education School tied up with the award-winning British Orchard Nursery of UAE & UK to implement the Early Years Foundation Stage for children between 3 to 5 years of age.
Our trained and enthusiastic teachers are keen on identifying the individual needs of each child and ensuring children feel happy, confident and secure in their journey ahead.

EARLY YEARS : The Foundation Department at QES aims to develop a child's love of learning by delivering a broad and exciting curriculum based on the Early Years Foundation Stage framework. Through this, the children will develop a love of learning by engagement in play-based learning opportunities.
It is important to remember that children develop quickly in the early years and are able to meet and enjoy the challenges that are put before them. Through natural inquisitiveness and imagination, children soon develop ideas that inspire them and encourage intellectual, physical and emotional development.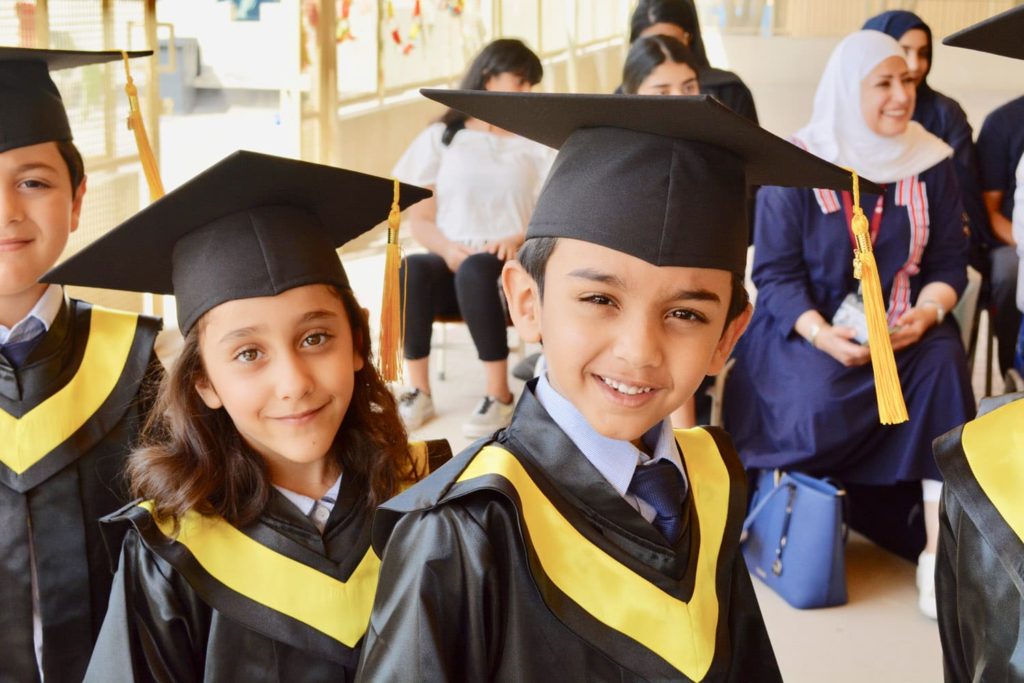 Communication and Language (English & Arabic) :
Listening Skills.
Conversational Skills.
Narrative Skills.
Fine & Gross motor skills.
Health & self-care.
Importance of Physical Activity.
Self Confidence.
Coordination & Control.
Manipulation & Movements
Personal, Social and Emotional Development :
Value Self.
Value All People.
Value Learning.
Take Accountability.
Expressive Arts and Design :
Creativity & Curiosity.
Experiences & Exploration.
Imagination & Critical Thinking.
Risk Management.
Decision Making.
Phonics.
Reading.
Writing.
Speaking.
Comprehension.
Grammar.
Story.
Rhymes.
Counting, Sorting & Ordering.
Number Name.
Matching & Comparing.
Shapes, Space & Measures.
Addition & Subtraction.
Understanding The World :
Science.
Social Studies.
Plants & Animals.
Media & Materials.
Climate & Country.
The World.
Information Technology.

Nurturing this inquisitiveness is essential to ensure a child continues confidently in their educational development. In the KG School we ensure this happens through a carefully planned and implemented transition process all undertaken in conjunction with the Foundation School.
We understand the importance of creating an environment in which children will continue confidently to build their individual character and self-esteem. Although putting great emphasis on the core subjects of English and Mathematics, in our experience, teaching a broad and exciting curriculum ensures that the children will not only learn facts and figures but also begin to answer independently and ask more challenging questions. With a positive attitude and frame of mind, thinking outside of the children's natural comfort zone becomes second nature. This enables a positive learning environment to pervade throughout the school.
Within the KG School our rounded curriculum includes the provision of extra opportunities for sports, music and art beyond what is offered in the school timetable. Our activities programme aims to give children the opportunity to further develop their abilities, or even try new areas of interest. Starting in the KG School, our specialist sports teachers begin to provide teaching for more competitive sports squads preparing the children for competition.